Delicious dried apple rings and sweet treats from dried fruit and vegetables – intensive taste and much healthier than sweets or crisps.

If you love to snack, chances are you often reach for sweet temptations. Why not opt for healthy alternatives instead? Dried apple rings, for instance, not only have a delicious natural taste, but they are full of vitamins too.
dörrex from Stöckli introduces you to a new dehydration experience. Fruit, vegetables and herbs are dehydrated in the blink of an eye. A wide variety of food can easily and effortlessly be dried.
dörrex to your taste
Gently dry apple rings or plum slices, apricots, tomato pieces, herbs or mushrooms with the electrical dehydrator. Stöckli from the Swiss Canton of Glarus offers a wide range of models manufactured in-house that leave nothing to be desired. With or without a timer, with plastic or metallic mesh trays – we have the right appliance for every requirement.
Large capacity
All the dörrex dehydrators ensure an even drying of up to ten stacked dörrex drying trays. Fill the trays with the cleaned, dried and, if desired, sliced fruit or vegetables. For very juicy food, such as tomatoes or certain types of fruit, we recommend the use of a silicone tray insert, which you can also purchase here, from Stöckli. Fruit, vegetables and herbs can thus be dehydrated in the easiest possible way.
Active warm air circulation ensures best results
The secret of perfect dehydration is the continuous circulation of warm air, which ensures even drying on the round drying trays stacked one on top of the other.
The bottom of the casing houses the low-noise ventilator, the temperature can be freely adjusted between 20  and 70°C. Gentle airflow dries the foods evenly, from all sides.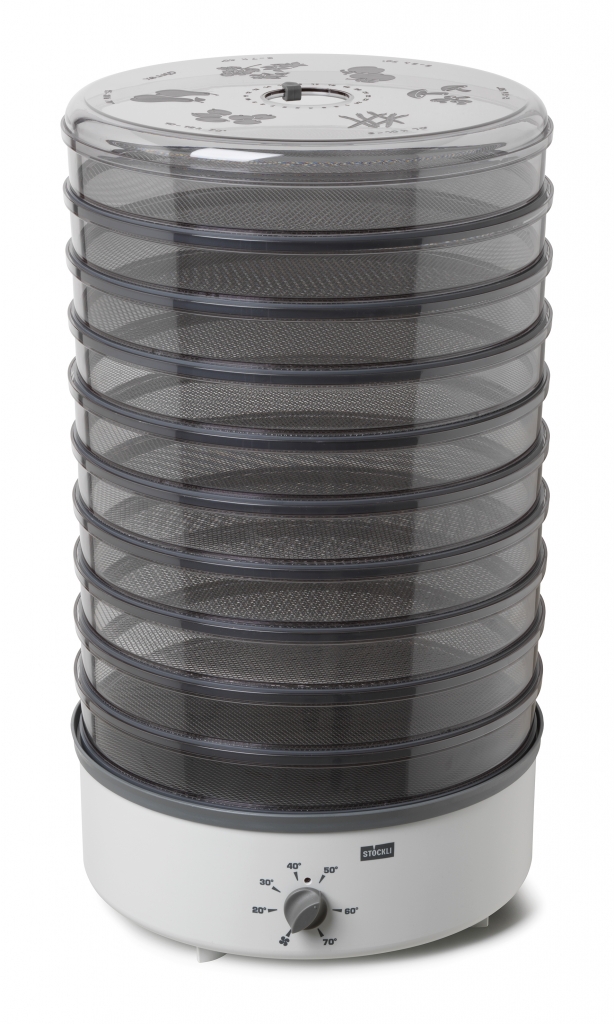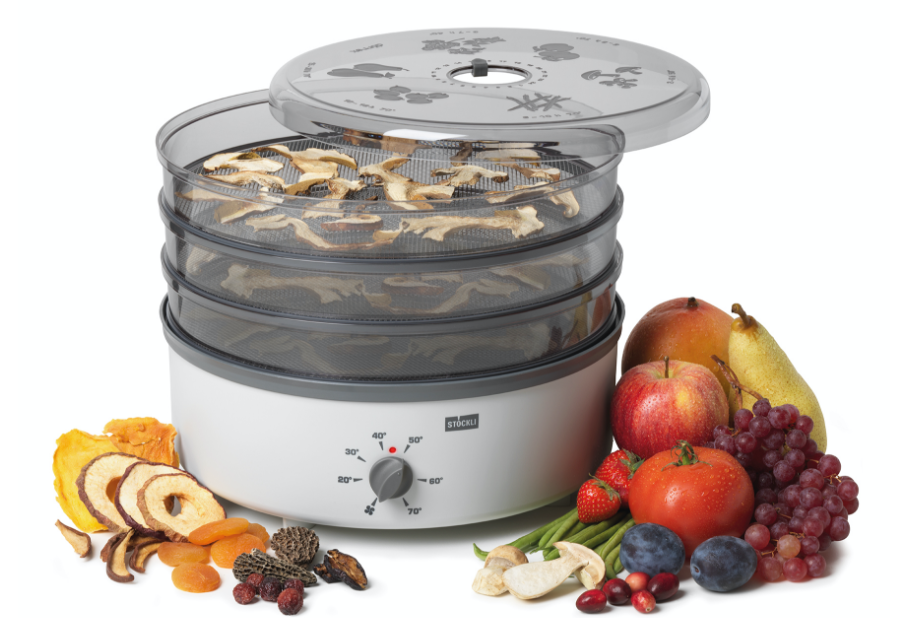 Swiss Made
All Stöckli dehydrators are SWISS MADE, they are manufactured in our own factory. Both inserts are made of materials that retain their shape and are easy to clean. The metal mesh tray is ideal for dehydrating small-leaf herbs. You can choose from dehydrators with or without a timer, with plastic or stainless steel mesh trays.

Practical accessories
Are you familiar with the silicone inserts? They are placed in the drying tray and are particularly useful for dehydrating juicy foods. Tomatoes, plums or mangoes are much easier to dehydrate with this insert, which prevents juice from dripping through the mesh. However, the small holes still ensure optimum circulation of the warm air and thus successful dehydration results at all times.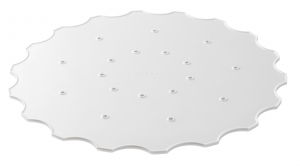 SILICONE INSERTS
For drying trays, for very juicy foodsZu Dörrgitter.
CHF
16.90
No more food waste
Instead of throwing away extra fruit and vegetables, you can turn them into delicious and healthy snacks or prepare your own soup herbs with dörrex.